Wake up with Lee McVey and Brian Danner! Weekdays from 6-10 on Z-Rock 96.5 FM and online at koze.com, and the Z-Rock App. Here are some of the Strange News they talked about recently on the show.
A Guy Plowed His Car into a Newly Remodeled Dairy Queen at Full Speed
A 40-year-old guy in West Virginia named Casey Oxley is facing charges after he intentionally drove his SUV into a Dairy Queen at FULL SPEED.
It happened around 7:30 P.M. on Saturday, about 20 miles outside Charleston.  And a nearby building's security camera got it on video.
Security footage from across the street captures the Kia Soul driving into the Teays Valley Dairy Queen. @WVMetroNews pic.twitter.com/oZnbGiEY4t

— Taylor Kennedy (@Taylor_Kennedy7) May 22, 2022
He was in a Kia Soul, which appeared to be fairly new.  He crashed straight through the front entrance, and also a big window next to it.
  Luckily, the dining room had just been remodeled and hadn't re-opened yet.  So no customers were inside.  The owner says he almost reopened it that morning, but his wife convinced him to wait until Monday.  Obviously, it'll need another remodel now.
A few employees were there but happened to be in the opposite corner of the building when it happened.  The guy did get out and try to ASSAULT several of them though.
 He said he crashed into the building on purpose, but it's still not clear why.
  He's facing five counts of "attempted malicious wounding."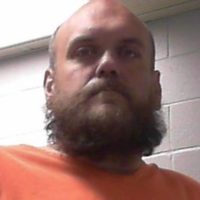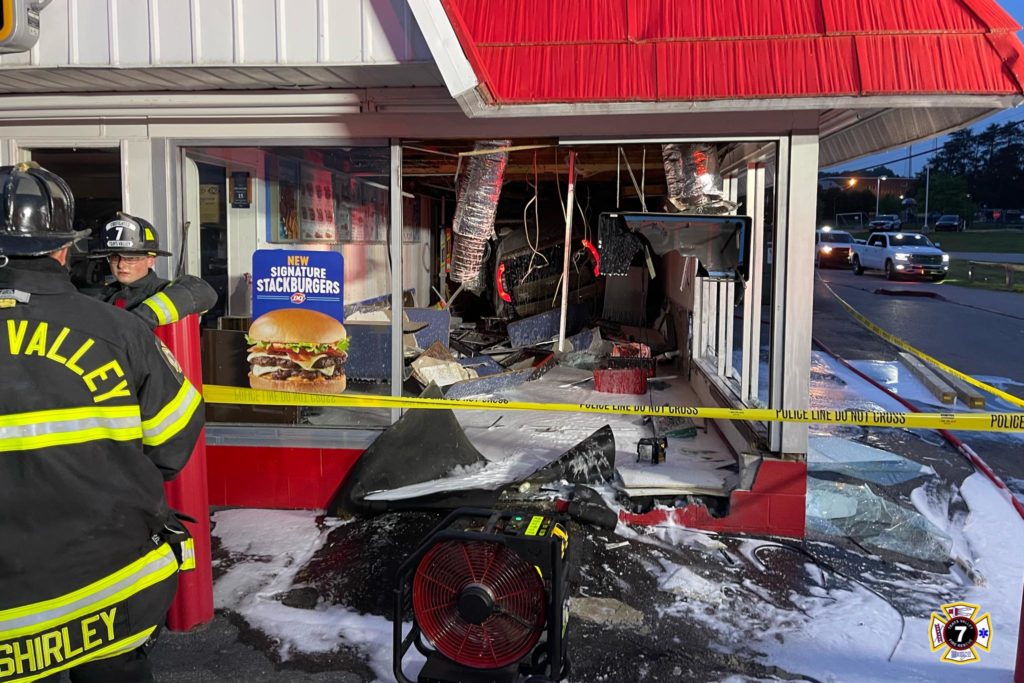 ---
Two Men Were Arrested After Abandoning an Entire House in the Middle of a Road?
Police in Louisiana made a bizarre discovery late Saturday night when they came across a HOUSE that was abandoned . . . in the middle of a road.
The house was on the back of a trailer being hauled by a truck.
It was completely blocking both sides of the road.  And in its wake, there was a string of damaged mailboxes . . . road signs . . . trees . . . power lines and poles.
The police arrested the 46-year-old homeowner and an accomplice for criminal damage to property, violating a local ordinance, and obstruction of a highway.
They say this was part of an "ongoing situation" with the homeowner, who was TOLD he'd need permits to move a house like that . . . and he just ignored it, and tried to do it on his own.  It's unclear what the cops did with the house.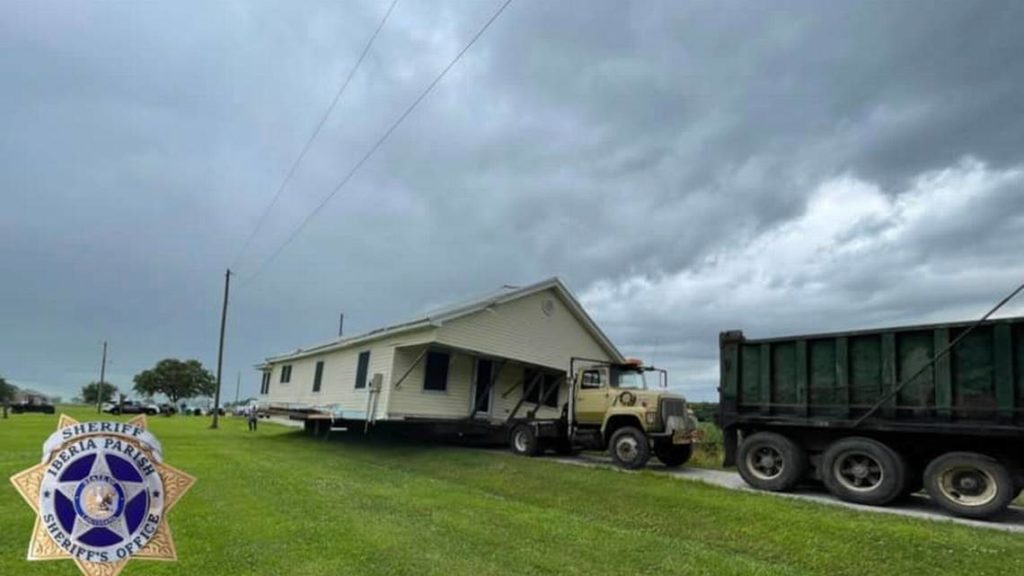 ---
A Teenager Thought a Guy Had a Knife, but It Was Just an Old Flip Phone
Two teenage girls were at a train station in northern Japan around 1:30 in the afternoon when one of them thought she saw a guy walking around with a big KNIFE in his hand.  So she called the cops to report it.
She said it was either a knife or a big hand-saw.  But it was actually neither of those things.  It was something much more harmless.
It turned out he was just holding an old FLIP PHONE.  (???)  And she's so young, she'd apparently never seen one before.
Her friend . . . who's a little more worldly . . . told the cops it might have been a phone.  But they decided to track the guy down anyway, just in case.
They looked through security footage . . . figured out who he was . . . and searched his bag.  And sure enough, he had an outdated flip phone, but no knife.  So they let him go.
No word on whether it convinced him to finally upgrade or not.
---
A Woman Drove into Wet Cement While Running from the Cops (See video below)
Cops didn't have to use spike strips to stop this lady, because something else worked even better . . .
 A 53-year-old woman was driving through Rochester, Minnesota on Monday, using a bullhorn to yell at people from her car.
She was apparently yelling stuff about religion, because she said later that she was just trying to, quote, "spread the word of God."
She'd been doing it for at least five days, and nine people had lodged noise complaints.  Then a cop saw her doing it again on Monday WHILE running a red light. 
 She took off when they tried to pull her over, and they didn't catch her at that point.  But then another cop saw her at another intersection 45 minutes later.
 Through the bullhorn, she yelled, "Oh look!  I'm getting pulled over!"  (???)  Then she tried to outrun that cop too but didn't get far . . . because she failed to notice an active construction zone up ahead.
  She crashed through some barricades . . . and finally stopped after driving straight into a bunch of WET CEMENT.  So her car got stuck, and cops arrested her. 
 She's facing two counts of fleeing police, one count of first-degree property damage, and one count of driving without insurance.  The construction crew says she caused at least $30,000 in damage. 
Spotted in Rochester | Happening now! 7th st and Broadway
Hot Pockets Is Now Selling Cold Pockets
 Hot Pockets just announced that they're going to start selling COLD POCKETS.  But somehow, they DIDN'T name them that.
They're called "Deliwich" sandwiches, and you thaw them out before you eat them.  They say you can put one in your kid's lunchbox in the morning, and it'll be ready to eat in two to four hours.  Or you can thaw them out in the microwave.  It's their first offering that's not meant to be eaten hot.
They're releasing four different versions:  Pepperoni-and-cheese . . . ham-and-cheese . . . turkey-and-cheese . . . and one that's only cheese.  They'll hit grocery stores nationwide by the end of the month.
---
A Man Calls Police When a Truck He Stole Five Days Earlier . . . Is Stolen Again
A 36-year-old man in the Columbus, Ohio area named Brett Redd called the police last Monday and reported that his truck was stolen.
Weirdly, the truck was stolen by his PASSENGER while he was at a gas station.  The cops located the truck and arrested the guy who took it.
But in the process of searching for the vehicle, they looked up the information on it, and they discovered that it was reported stolen . . . BEFORE the day they got the call.
As it turns out, just FIVE DAYS before Brett reported the stolen truck, HE stole the same truck from a landscaping company.
Now, both men have been charged with receiving stolen property.  As far as we know, the second thief was NOT connected to the landscaping company, so this isn't a case of someone stealing their own property back.
---
Isn't it Ironic?
A woman in Las Vegas allegedly stole a vehicle and then took it for a joyride until police caught up with her near the Stateline.
Police say that around 1:30 a.m. a Tesla was stolen from the Excalibur parking lot.
The owner was able to remotely track it to a charging station in Primm.
Police arrived and detained the woman, but not before she crashed into another Tesla while attempting to flee resulting in major damage to the victim's vehicle that was charging at the time, according to police.
The suspect was identified as Nellie Valerie Sieh, 24, according to court and jail records. She faces a charge of grand larceny of a vehicle and is being held on a $5,000 bond, jail records show.
No injuries were reported, and no traffic was affected.
---
Woman says getting arrested was 'on her bucket list since high school,' 
A 19-year-old Florida woman was arrested Thursday morning and told a deputy that getting arrested was on her bucket list, officials said.
According to police, Janiya Douglas was speeding and driving recklessly in Key Largo when Sgt. Robert Dosh attempted to pull her over.
Douglas did not pull over for quite some time until finally coming to a stop at a three-way intersection, the sheriff's office said.
Dosh said that Douglas told him that getting arrested was "on her bucket list since high school."
Douglas was taken to jail and charged with one felony count of fleeing and eluding police.
---
Good people doing good things! Check out the video below:
A woman in Florida suffered a medical issue last week . . . passed out behind the wheel . . . and her car started drifting into a busy intersection.  But a bunch of people jumped out of their own cars and worked together to stop it.
One of them was the woman's coworker who happened to be at the same intersection.  So she was the first person to notice her slumped over.  It turned out the lady tried to pull over when she started feeling dizzy, and she didn't wake up until the next day.
---
What's the craziest thing you've seen hauled in a moving truck?  Someone in Okanogan Washington was caught driving a small U-Haul truck with a full-size SUV dangling probably about five or six feet OUT of the back of it.
The driver of the U-Haul was pulled over and cited.  Apparently, it was a $139 fine.
As ridiculous as it looks, there's some debate on Twitter about whether this is actually illegal.  But in any event, the driver didn't have a valid license.  And yes, U-Haul does have car trailers for rent.
I suppose it's moving season. Photo courtesy of traffic stop by Okanogan Trooper Cunningham on SR97 MP290 (just south of Pateros). #Roadsafety pic.twitter.com/JxHCppxVfs

— Trooper John Bryant (@wspd6pio) May 9, 2022
---
7-Eleven Is Giving Away a Custom Mustang with a Pizza Slice Cup Holder
7-Eleven is giving away a custom Ford Mustang GT they painted to look like a 7-Eleven storefront.  It's green, white, orange, and red, with 7-Eleven racing stripes on the hood.
 They worked with Galpin Auto Sports from the show "Pimp My Ride".  And it's got other features too, like a Slurpee-shaped gear shift . . . a "night owl" hood ornament instead of the Mustang pony, and a triangular cup holder to hold a slice of pizza.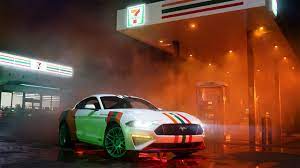 ---
Watch: Someone Replaced All The Drums In The Metallica Song "Enter Sandman" With James Hetfield Yelling "Yeah"
https://v16m-webapp.tiktokcdn-us.com/1fc697a1be0fd443f845cdcd26a11bb4/627b3bd3/video/tos/useast2a/tos-useast2a-ve-0068c004/396a002878424310a906d54c2b0e0b4e/?a=1988&br=3040&bt=1520&cd=0%7C0%7C1%7C0&ch=0&cr=0&cs=0&cv=1&dr=0&ds=3&er=&ft=ebtHKH-qMyq8ZvNqCwe2NA87fl7Gb&l=2022051022285601000400300500600301206483A75&lr=tiktok_m&mime_type=video_mp4&net=0&pl=0&qs=0&rc=M251Ojc6ZnI8PDMzNzczM0ApZzRlaTgzN2Q1Nzo6OTM4N2cwNTZrcjQwc21gLS1kMTZzc15eX2ItLWI2NjExLy9eNmE6Yw%3D%3D&vl=&vr=
---
A Chubby Dude Got a Full Set of Abs Tattooed on His Stomach
 A guy in England got tired of trying to drop weight and said screw it . . . he had a full set of abs TATTOOED onto his fleshy belly.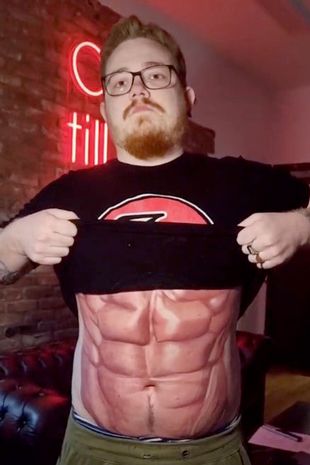 ---
A Guy Didn't Add Milk to His Cereal, and It Punctured His Lung
A college student in Australia named Harry Long is in the news after writing a story for The Guardian newspaper about how cereal once PUNCTURED HIS LUNG.  (???)
It happened when he was 16.  He doesn't like cereal with milk, because it makes it too soggy.  So he always eats it dry.  It was a brand called Honey Stars that looks like Honey-Combs but was star-shaped.
It turned out he was eating too fast and INHALED a piece, but didn't realize.  He had severe pain for about 30 minutes, but it went away once his lung fully collapsed.  He didn't find out that happened until his dad got an ear infection a WEEK later and took him along to the E.R.
He told a doctor that he'd been having trouble breathing, and they figured out what happened.  He was in the hospital for five days but says it hasn't scared him away from cereal at all.  He even still eats it without milk.
---
A Guy Is Working Out Every Day Until Taco Bell Brings Back His Favorite Item . . . and He's Lost 87 Pounds
A guy in California started a weird protest last year.  He vowed to work out every day until Taco Bell brought back their Grilled Stuft Nacho, which hasn't been on the menu since 2015.  It hasn't convinced them to bring it back yet, but he has lost a ton of weight.  He was 275 when he started, and he's dropped 87 pounds so far.
https://www.tiktok.com/@stuftnacho
---
A Man Who Was Arrested Three Times for DUI Drove to Court . . . Drunk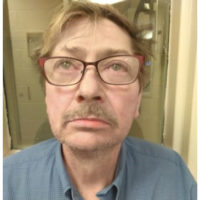 Last Thursday, a 58-year-old man in Pennsylvania drove drunk . . .  to court . . . where he was going to be arraigned, after three previous DUI cases.  Also, it was 11:00 A.M.  He was sent to jail.
---
A Teacher's Aide Asked a Middle Schooler to Move His Truck, and They Hit Three School Buses
A teacher's aide in North Carolina asked a middle schooler to move his truck for him, and they crashed it into three parked school buses.  Now he's lost his job . . . his truck is totaled . . . and it'll cost $6,700 to fix the buses.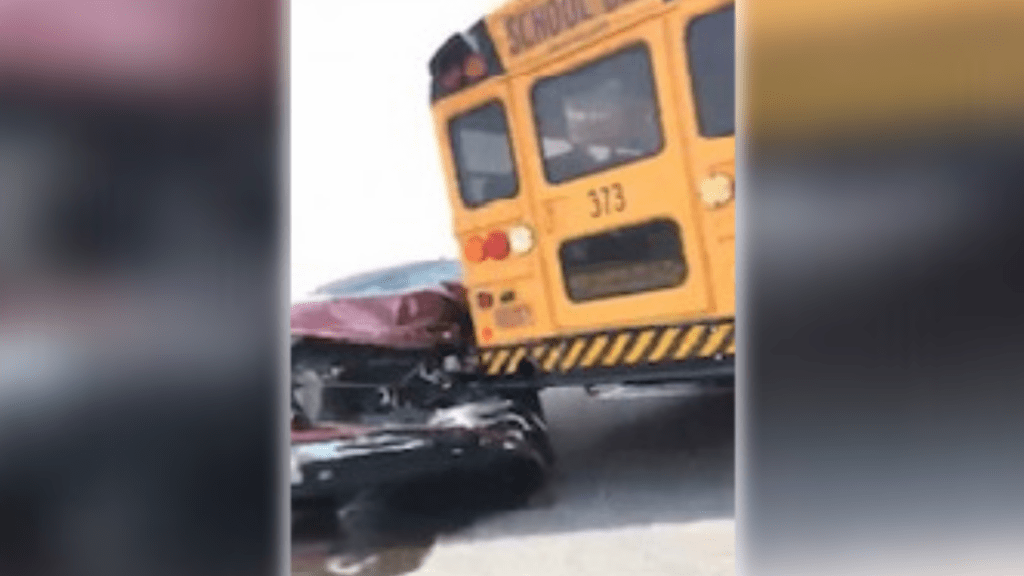 (WSOC)
---
83-YEAR-OLD WOMAN ROBS BANK
An 83-year-old woman has been arrested for allegedly robbing a bank in Waverly, New York on Friday afternoon. Edna Jane Hallett was arrested after police responded to the Canal Trust Company Bank around 10:40 a.m. when the bank alarm was set off. Hallett had left the bank and police located her walking on Pennsylvania Avenue. She was charged with first-degree robbery, a felony.
She claimed she a hand grenade! No mug shot was available.
---