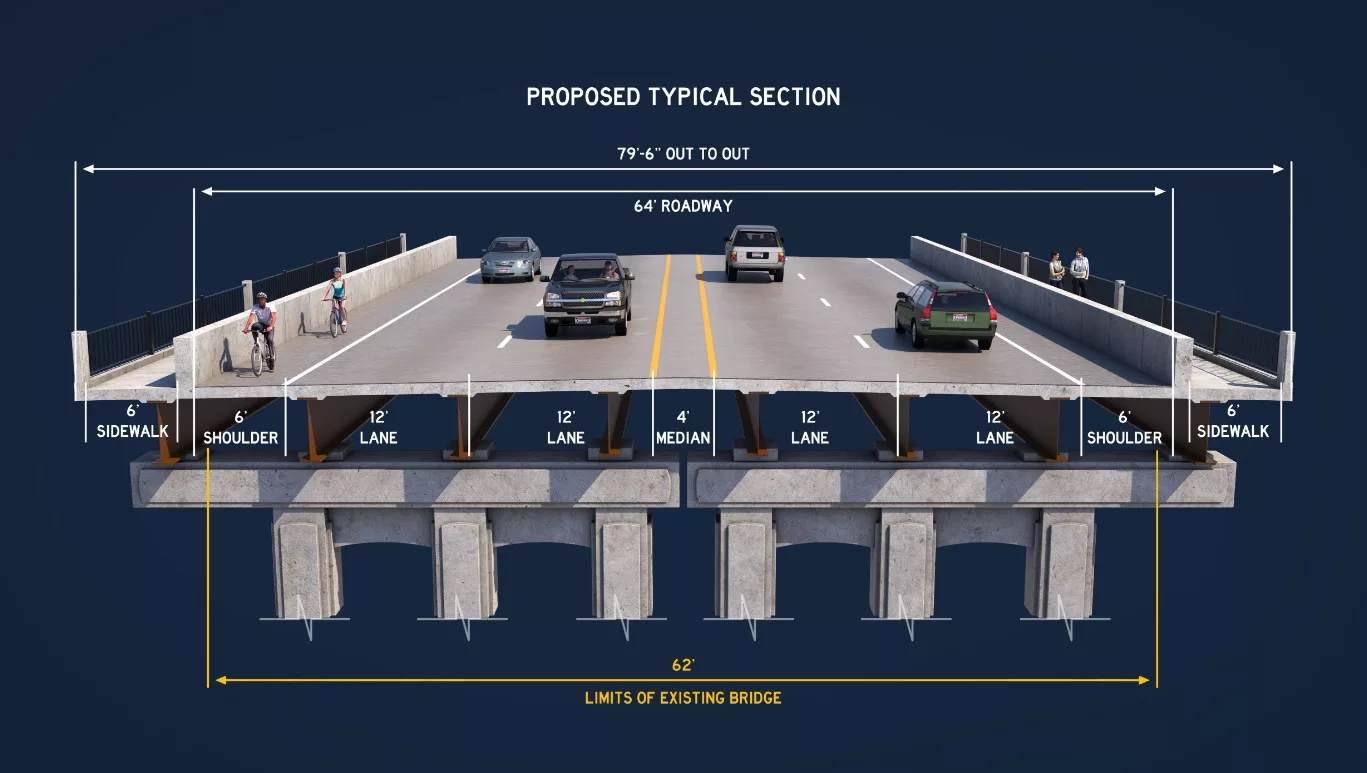 LEWISTON, ID – Construction on the Clearwater Memorial Bridge will begin tomorrow and will close two lanes, leaving just one lane open in each direction. Work over the next two years will widen the lanes, shoulders, and sidewalks. Repairs will also bring the bridge up to current weight-rating standards to allow vehicles with heavier and wider loads to safely cross the bridge.
Starting on Monday only the sidewalk on the east side of the bridge will remain open. In early October, both sidewalks on the bridge will then be closed for eight months.
While both sidewalks are closed, a 24/7 shuttle will be available to transport pedestrians and bicyclists from one end of the bridge to the other. Shuttle users can access services at Locomotive Park or Liberty Mart North.
Click here to download additional information on the shuttle.
Travelers are encouraged to use other routes or leave extra time in their commute when congestion may be at its highest.
"We appreciate everyone's patience and flexibility as we enter the construction phase," Resident Engineer Curtis Arnzen said. "Having a wider, stronger bridge will enhance safety, functionality, and economic opportunity in the region."
For more information about the project, please visit itdprojects.org/us12memorialbridge.