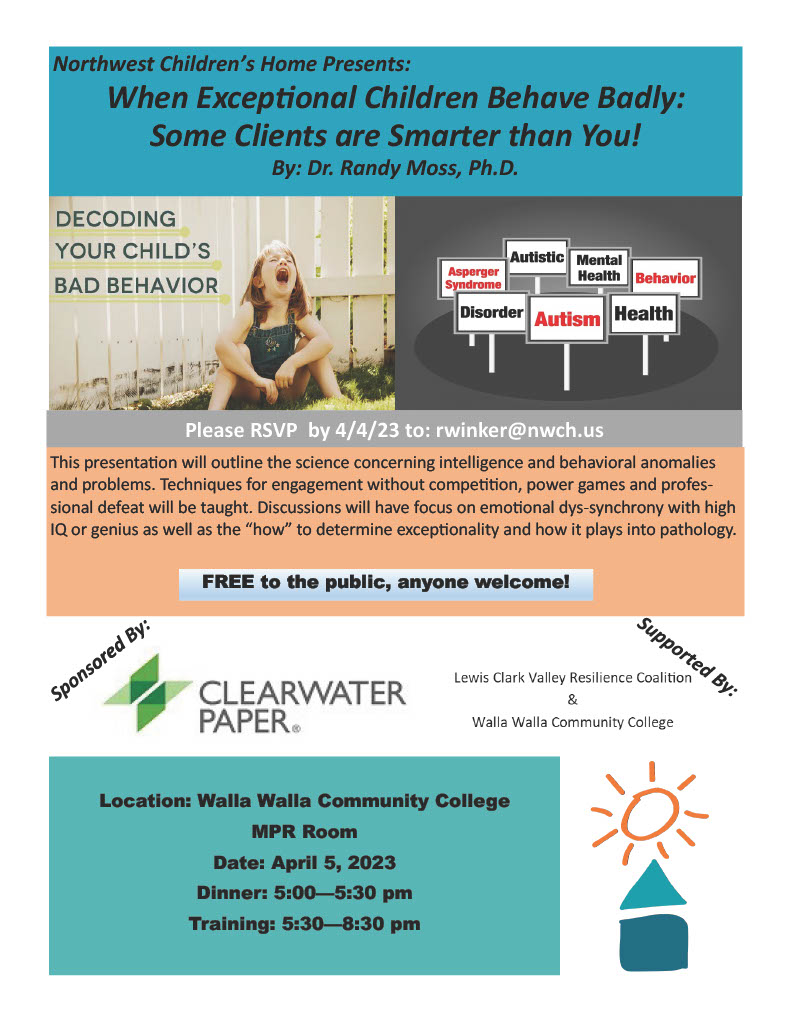 Northwest Children's Home Presents
When Exceptional Children Behave Badly: Some Clients are Smarter than You!
By: Dr. Randy Moss, Ph.D.
This presentation will outline the science concerning intelligence and behavioral anomalies and problems. Techniques for engagement without competition, power games and professional defeat will be taught. Discussions will have focus on emotional dys-synchrony with high IQ or genius as well as the "how" to determine exceptionality and how it plays into pathology.
Location: Walla Walla Community College
MPR Room
Date: April 5, 2023
Dinner: 5:00—5:30 pm
Training: 5:30—8:30 pm
Please RSVP by 4/4/23 to: rwinker@nwch.us
Sponsored by Clearwater Paper
Suppported by Lewis Clark Valley Resilience Coalition & Walla Walla Community College