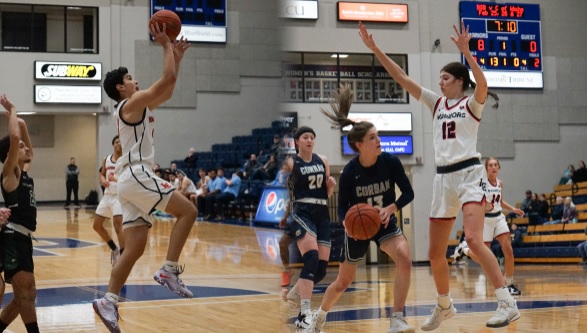 Alisha Alexander | LCSC Sports Information Director
KANSAS CITY, MO – Six LC State Basketball student-athletes were honored with Daktronics NAIA Scholar-Athletes accolades, announced by the national office today.
Silas Bennion represented men's basketball for the second straight year. On the women's side, Sara Muehlhausen took home the award for the third time in her career. Maddie Holm and Callie Stevens were honored for the second time, and Hannah Broyles and Adyson Clabby earned their first accolade.
To be named a Daktronics NAIA Scholar-Athlete, a student-athlete must have a 3.5 cumulative GPA and have been at least one year completed at LC State.
Stay up to date with all things Warrior Athletics at 
lcwarriors.com
 and on social media @LCWarriors.