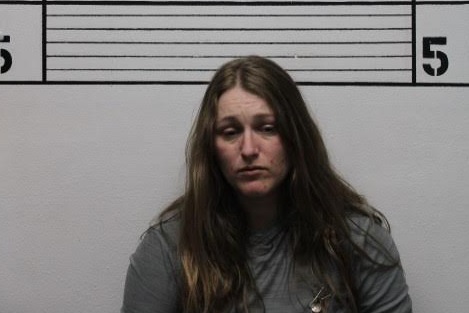 GRANGEVILLE, ID – A 32-year-old Orofino woman was arrested yesterday afternoon in connection with a reported vehicle theft outside of Grangeville just hours earlier. A 1993 two-tone Dodge pickup was allegedly stolen at around 11:08 p.m. Tuesday night and a female with a dog being carried on her back was captured by security cameras getting into the pickup.
According to the Idaho County Sheriff's Office, they had requested the public's assistance in identifying the alleged suspect and the response was "overwhelming" and "aided the deputies in their investigation."
Anndrea Beck was arrested at 5:10 p.m. for felony burglary, and two counts of felony grand theft.
"Idaho County Sheriff Doug Ulmer commends our deputies for their thorough investigation and wants to thank the public for their willingness to help and their keen awareness on their surroundings, which all contributed to [the] apprehension of a suspect in this case," the press release says.
Previous KOZE News coverage here.