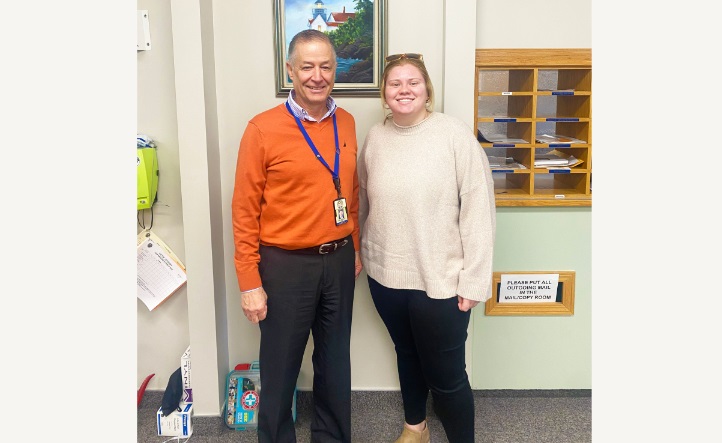 LEWISTON, ID – Lewis-Clark State College freshman Kayleigh Philippi is believed to have become the youngest member ever appointed to the City of Lewiston's Historic Preservation Commission after the Lewiston City Council confirmed her appointment at its meeting on Monday night. She is an 18-year-old freshman from Meridian who is majoring in secondary education.
Philippi was appointed by Lewiston Mayor Dan Johnson after the two met and discussed how she could become involved with the city.
"I just like being involved in my community," Philippi says. " I think it is important to be involved in things that can affect me or my family."
While attending Rocky Mountain High in Meridian, Philippi served on the city's Solid Waste Commission.
"I enjoyed that experience," she says.
Despite her involvement in government, Philippi says she really didn't enjoy government classes in high school. Instead, she enjoys reading and writing, which is why she chose her secondary education: English major.
"I just like the smaller school feel," Philippi says on why she chose LC State. "I like the smaller, tight-knit community."
The HPC meets on the first Thursday of every month so Philippi's first official meeting will be on March 2nd.
From LCSC:
The HPC was created by the Lewiston City Council in 1975 to administer any historic district, site or area so designated by council. The commission is a nine-member volunteer group that works on behalf of the council to implement its mission of historic preservation and preserve Lewiston's historic foot print. HPC aims to preserve, protect, enhance and perpetuate historic buildings, structures, districts and neighborhoods, which contribute to the cultural and aesthetic benefit of the community; foster civic pride in preservation efforts and promote planning, education, and the stabilization and improvement of the economic value of historic sites.
The HPC is responsible for the annual Orchid Awards, which recognize individuals and organizations that have made a positive contribution to historic preservation. In 2022, the LC State Center for Arts & History earned the honor for cultural heritage preservation.