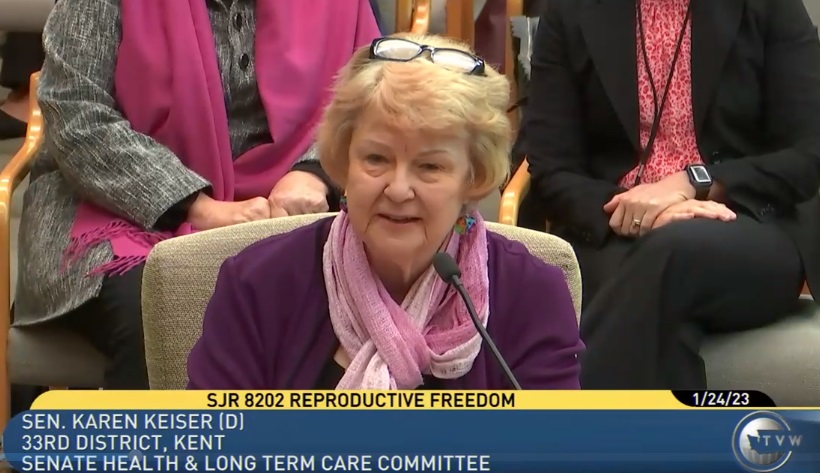 OLYMPIA, WA – Washington Governor Jay Inslee and others spoke at the Senate Committee on Health & Long Term Care today in strong support of a proposed amendment, SJR 8202, seeking to codify abortion and access to reproductive healthcare in the state constitution. Committee Staff member Julie Chan explained what the amendment is about.
In 1991, Washington voters approved Initiative 120, known as the Reproductive Privacy Act, declaring that every individual possesses a fundamental right to privacy with respect to personal reproductive decisions. Those rights are now codified in statute. Under this current bill, if approved, voters will decide a new article to the state's constitution.
Meanwhile, Governor Jay Inslee testified before the committee. He says last year's U.S. Supreme Court decision upset 50 years of established precedent guaranteeing a woman's right to choose.
Inslee says he respects each and every legislator, but a woman's decision shouldn't be up to any of them.
Fundamentally, Inslee says this is an issue of freedom.
Senator Karen Keiser (D-Des Moines) is co-sponsor of SJR 8202. She told the committee that Washington is ranked as one of the top three states in the nation for reproductive rights. But that could change.
Another sponsor of the bill, Senator Patty Kuderer (D-Bellevue), says for over 50 years the right to choose was guaranteed in all 50 states.
Meanwhile, Julie Barrett of Conservative Ladies of Washington, spoke in opposition of the bill. She is a resident of the 44th District.
Brad Payne with the Family Policy Institute of Washington State also spoke in opposition to SJR 8202.
Watch the hearing: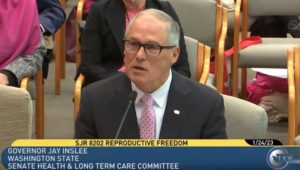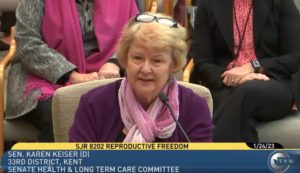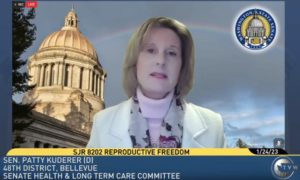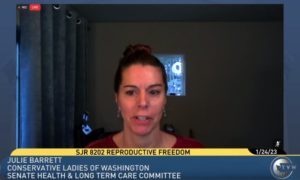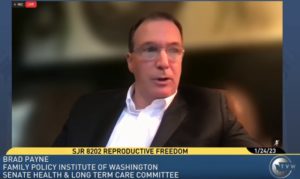 Tags: