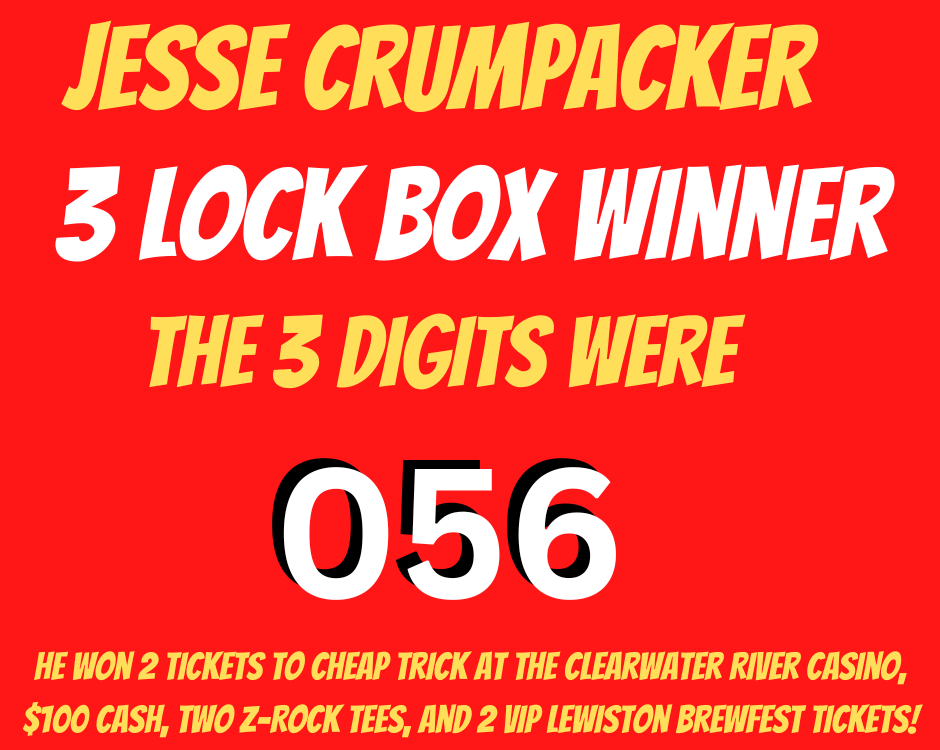 You can win Cheap Trick tickets, $100 Cash, and VIP passes to Lewiston Brewfest!

See what people have guessed below.
Listen for your Cue 2 Call. Caller 3 will have a chance to guess the 3 digits that will unlock the 3 Lock Box.
The first person to give the correct 3-digit combination will win the following:
---
2 T

ickets to see Cheap Trick Friday, the 13th at the Clearwater River Casino!

VIP tickets to Lewiston Brewfest! (February 25th!)

$100 Spending Cash!

Two Z-Rock Retro Shirts!
---
How to play:
When you hear the cue to call… be caller 3 at 208-746-1995.
This is what you're listening for:
If your 3-digit combination unlocks the 3 Lock Box… you get the tickets!
You can play once per day.
21 & older to win.
---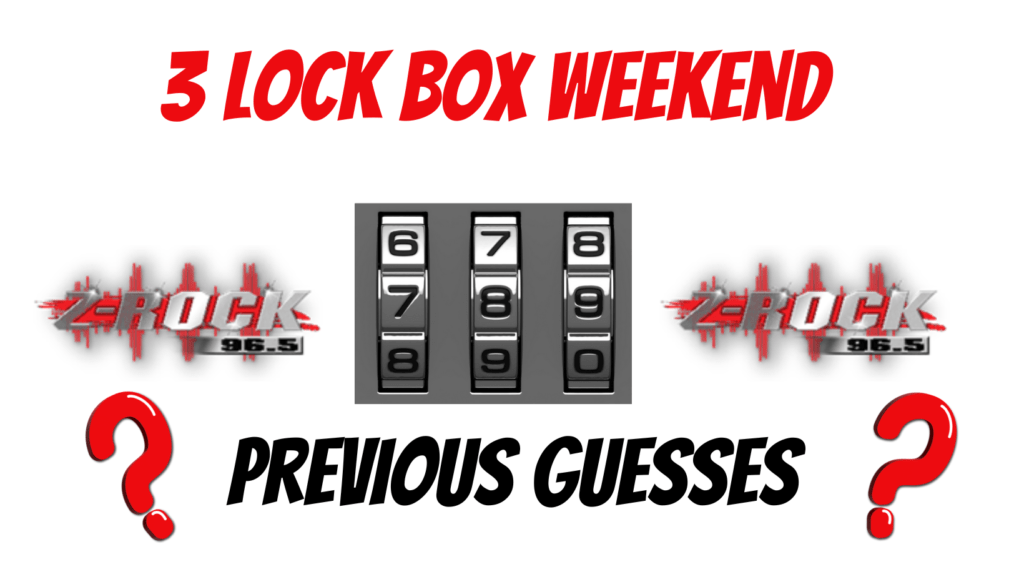 ---
731
323
 574
519
125
 918
 826
343
569
731
689
 523
457
961
379
420
285
965
 678
 569
872
113
555
329
792
965
375
969
269
208
687
965
843
995
638
123
569
 224
 213
888
790
111
114
169
955
950
007
122
195
831
095
123
355
 522
225
883
111
113
965
333
187
789
472
 927
286
391
746
777
012
101
 427
Congratulations to Jesse Crumpacker! He won the 3-Lock Box giveaway by guessing the correct code of 056