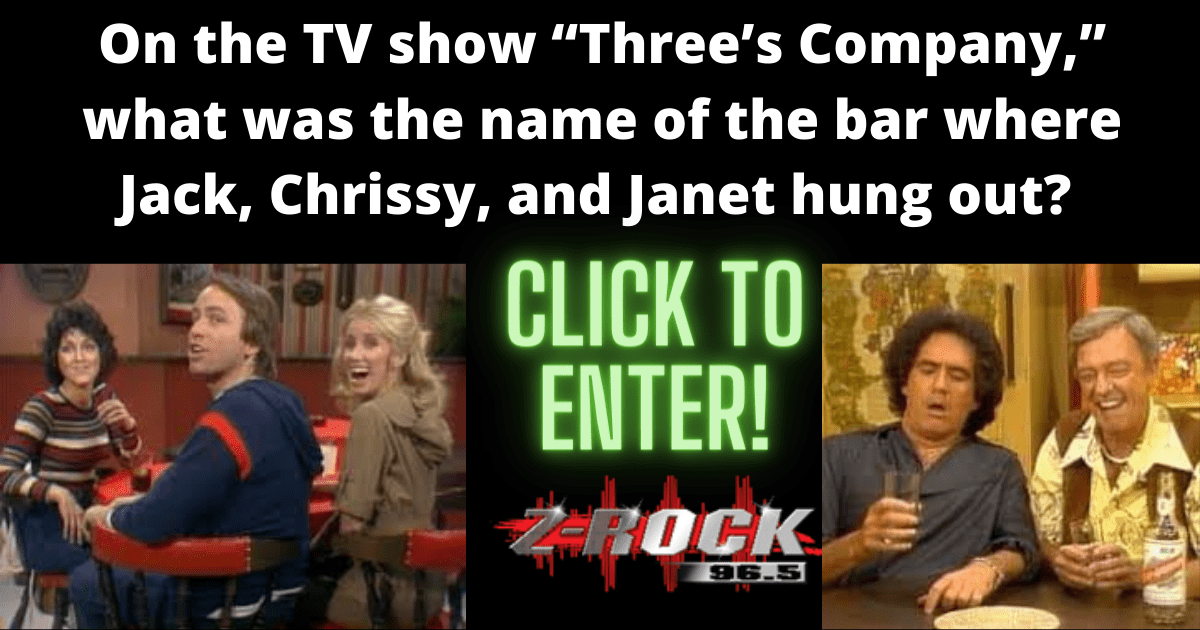 On the TV show "Three's Company," what was the name of the bar where Jack, Crissy, and Janet liked to hang out?
---
Cash Quiz (November 2022)
Do you know the answer to today's online question? Enter the answer below. Here's how the contest works: Daily online game: (One entry per day.) Everyone who gives the correct daily answer will be entered for the cash prize. (You can enter once per day.) Daily on-air game: Call in at 7:20 (208-746-1995) The contestant will receive one entry for each correct answer given. Once a question is missed, the game is over for that day. . Rules: You can call once a week and win the Ca$h Quiz once per 90 days. (18 & older) One winner will be drawn at random the last weekday of the month.