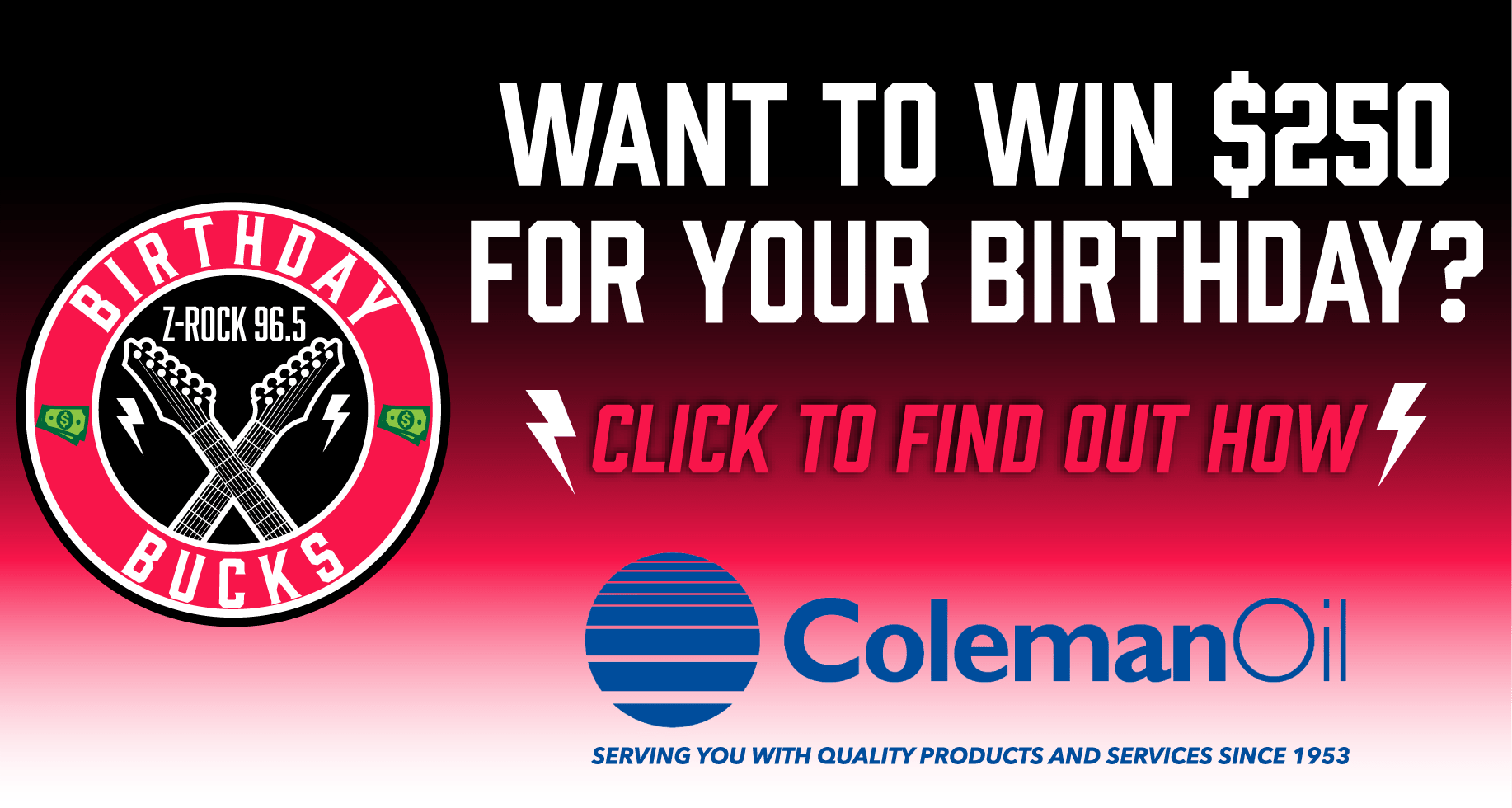 You can win $250 the month of your birthday!
It's easy to enter.
Download the FREE Z-Rock App
Send us a message using the microphone icon on the app
Listen for your name at 4:00 on the last Friday of the month.
If Melissa says your name… you have 9 min-65 seconds to claim the cash!
Enter for free on the Z Rock App!
18 & older to enter. One entry per person. If you don't call to claim the cash within 9 minutes, 65 seconds, another name will be drawn. 
Sponsored by:
Coleman Oil — Serving You with Quality Products and Services Since 1953