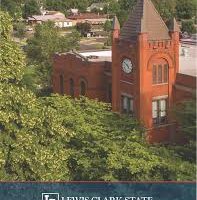 As part of its Adult Learner Initiative to help meet the needs of working adults, Lewis-Clark State College is offering a new portfolio development course to give individuals the opportunity and instruction to successfully document and demonstrate college-level competencies they have acquired through work or outside the traditional higher education process and earn college credits for it.

LC has offered a type of portfolio class off and on for nearly three decades, but for specific subject credits only. The new portfolio class is for all majors and minors, including those in Career & Technical Education, offered at the college. A student can earn up to 25 percent of an associate or bachelor's degree, depending on the major.
The portfolio development course will run Jan. 18th-March 11th, 2022, and has a fee of $50. One college credit is also available for the eight-week online course, which won't have a scheduled meeting time, but instead will let students work at their own pace and meet with the instructor and faculty to aid them. By the end of the eight weeks, the goal is for the student to put together a portfolio that provides evidence they have met the established learning outcomes that are equivalent to college-level courses. Students can gain knowledge and skills through experiential opportunities, like jobs, training or life experiences.
A student can earn college credits by documenting and demonstrating comprehension of learning outcomes and objectives consistent to the course outcomes. A student must be able to demonstrate at least 70 percent knowledge of learning outcomes of a related college course, which may include theoretical or conceptual knowledge as well as application of subject-specific principles.
Upon completion of the course, the portfolio is submitted for review by faculty with expertise in the subject matter. Once reviewed, the student will be notified of the results. If the portfolio demonstrates college-level learning sufficiently equivalent to specific course outcomes, the notification will include how many credits and or classes can be awarded. Consistent with LC State's Idaho sister institutions, a transcription fee of $75 per class will be charged if students wish to list them on an official Lewis-Clark State transcript.