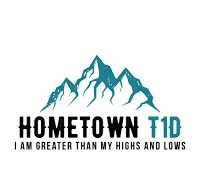 The 3rd Annual Hometown T1D Color Run brings the community together to support those affected with type 1 diabetes.
The color run is coming up on September 18th at the Warner Path in the Lewiston Orchards.
You can choose from a 3K or a 5K course. Check-in starts at 9. The walk or run starts at 10. $30 per participant (includes t-shirt and sunglasses) Kids 4 and under are FREE!
All proceeds raised will go towards supporting families with newly diagnosed T1D. Register at home town T-1-D dot org.