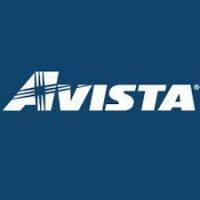 Due to the extreme heat and significant increase in electric usage, some Avista customers are experiencing temporary unplanned power outages due to heat overload, straining the electric system.
According to the Avista Outage webpage, approximately 355 Avista customers in the Lewiston orchards are currently without power. The reason for the outage is said to be substation problems, and crews are on-site working to resolve the issue. The current estimated time for restoration is Tuesday, June 29 at 4:45 am.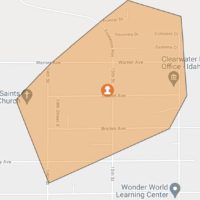 As a state and federally regulated utility, Avista is required to reduce the electric load on the system when certain system thresholds are met. In certain areas, these thresholds have been met rather quickly, and to meet the requirement, power has been turned off temporarily.
We understand the inconvenience of these unplanned outages, particularly without advance notice and the hot temperatures. We are working to identify and communicate with those customers who may experience brief outages due to the heat in the future.
Avista is monitoring and adjusting the system to meet the changing electricity demands and to serve our customers. Our top priority is providing reliable and safe energy service and avoiding any disruption in service for all of our customers.
---
As we all manage through the heatwave this week, we are reaching out to all of our electric customers with a request to conserve electricity beginning Monday, June 28 through Wednesday, July 1 from 1 to 8 p.m. each day, as demand for energy has increased significantly. Similar conservation requests may be issued throughout the week if needed.
As the temperatures rise to peak highs for this time of year, electricity usage has increased significantly across the region. The unprecedented and sustained extreme high temperatures are putting a strain on the electric system that serves customers. We have prepared for this, managing our system to shift energy load to help with increased electricity use in certain areas. With the strain on the electric grid, the additional step of our customers using less electricity is a key part of maintaining reliability of service and minimizing the opportunity for power outages.
Steps you can take
Reducing the use of air conditioning and other large electrical appliances can have a significant impact on electric usage. If using air conditioning, increase the setting on the thermostat a few degrees (72 to 75 for example) and set it as high as you can while still maintaining comfort. Programmable thermostats can also be used to adjust temperature settings several times per day on a preset schedule.
Other conservation measures we encourage customers to consider include:
Reduce the use of heat-producing appliances such as dishwashers, ovens, ranges, and dryers
Keep drapes and blinds closed during the day to block out heat from the sun
Use an outdoor BBQ instead of cooking on the range
Use small electric appliances or a microwave for cooking instead of your stove or oven.
Use a box fan to cool when possible
Remember that room air conditioners are generally least efficient if they have to cool more than one room at a time
Replace air conditioning filters frequently and make sure central air conditioning units are clear of debris
Resources and support
We understand that extreme heat may present challenges, and we want all of our customers to stay safe and healthy. If you need support during this time, we encourage you to call 211, or visit www.wa211.org or www.211.idaho.gov.
You can also visit myavista.com/outages for information about preparing for outages should they occur.
We always work with our customers to use energy efficiently and to conserve energy where possible, and we appreciate your partnership as we face the heatwave together.