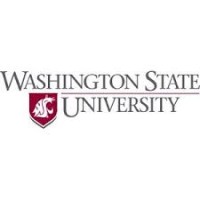 Washington State University will present it's plan to balance the school's athletic department operating budget by 2023 to the WSU Board of Regents this Thursday and Friday.
According to a news release from the athletic department, the plan includes ways of staying on track with overall deficit-reduction goals calling for building its financial reserves and then focusing on retiring long-term debt.
If approved, approximately $35.6 million in external financing would be issued as general university bonds to help cover revenue losses related to the COVID-19 pandemic. The bonds would be repaid with future Pac-12 media and bowl revenue distributions.
Additionally, savings of about $11 million, previously achieved through a refinancing of existing debt in fall 2020, would help cover potential pandemic-related losses in fiscal year 2022. And, Wazzu will restore the University commitment to pay the annual Pac-12 affiliation fees of $2.4 million starting in fiscal year 2023.
No new student fees are being proposed in the plan.
State law requires public colleges and universities with intercollegiate athletics programs that experience operating deficits at the end of any fiscal year to develop deficit-reduction plans, which must be approved by their governing boards.