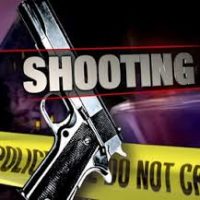 A Clarkston man accused of second degree murder in the death of his girlfriend, has pleaded not guilty in Asotin County Superior Court.
54-year-old John Weber was arrested March 7th after a suicide was reported at his residence on the 1100 block of Fifth Street in Clarkston. 50-year-old Kym Berreman was taken to St. Joseph Regional Medical Center, where she was pronounced dead.
According to court documents, Berreman had a gunshot wound to her head and was holding a pistol in her right hand when police and medics arrived. The Lewiston Tribune reports, the initial investigation and information from paramedics and hospital staff led officers to believe the bullet had entered Berreman's left temple and exited the right side of her head.
However, at an autopsy conducted by the Spokane County Medical Examiner's Office last week, concluded the entry wound was actually to the right temple and the exit wound was to the left. In addition, the medical examiner reportedly said he did not observe any blood on Berreman's right hand.
Weber's next hearing is set for April 5th. He's being held on a $1 million bond at the Asotin County Jail. (Lewiston Tribune)