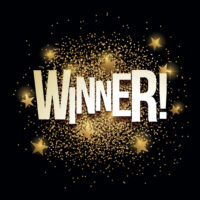 Grand Prize:
Heather Fisk won the kitchen makeover worth $8000,00 from Zen Stoneworks, Applied Surfaces Technologies, and Largent's.
Thanks to everyone who ordered takeout. There were a couple of thousand receipts in the entry box!
The following winners can stop by the KOZE studios at 2575 Snake River Ave.
Monday-Friday from 9-5.
$50 gift certificates:
Kathy Collins
Kevin Riehl
Rose Phillips
Ray Aldridge
Paul Rousseau
Michaela Jones
DC Kannegaard
Sara Ashby
Greg McCall
Ken Weiss
Kris Johnson