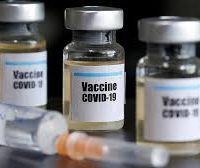 Idaho Governor Brad Little hosted his second weekly Covid-19 vaccine update this afternoon, saying that as of this morning the state has 247 healthcare providers that can administer doses. Little said that since mid-December over 33,000 long-term care facility staff and residents and healthcare workers helping Covid patients have received vaccines.
Little also revealed who will receive the vaccine in the next roll-out, based on recommendations made by the Covid-19 Vaccine Advisory Committee last Friday.
However, Little said, they would be prioritizing teachers and school staff, first responders and some frontline workers between January 13th and January 31st before making doses available to people 65 and over starting February 1st.
For additional information on the vaccine roll-out, go to coronavirus.idaho.gov.

Tags: