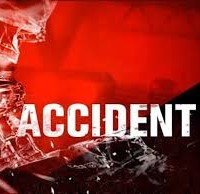 Three people were inured following a collision late Tuesday morning near the Clearwater River Casino east of Lewiston along U.S. Highways 95 and 12.
Idaho State Police say the accident occurred just before noon when Dale Williamson entered the highway while Steven Swain was traveling north. Swain was unable to stop and struck Williamson on the driver's side. Both drivers and Williamson's unidentified passenger suffered minor injuries. Williamson's vehicle caught fire.
Both northbound lanes and entrances to the casino were blocked until the fire was extinguished.
All occupants were wearing seatbelts. The crash remains under investigation. (Idaho State Police)