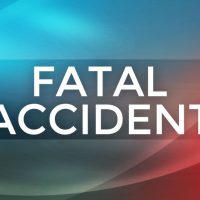 A Genesee man died after a head-on vehicle collision Tuesday on State Route 195, about 5 miles south of Pullman.
According to the Washington State Patrol, 82-year-old Edward Meyer was driving his Chevy Silverado south at approximately 2:30 p.m. when his vehicle crossed the center line and struck a Ford Excursion heading north.
The Excursion was carrying 18-year-old Emma Cook, of Kamiah; 44-year-old Hester Cook, of Rainier, Wash.; and 18-year-old Samantha Stang, of Rainier. All three were injured and taken to Pullman Regional Hospital where their conditions were not reported. Meyer succumbed to his injuries at the scene.
The roadway was blocked for several hours.
Everyone involved was wearing a seat belt and authorities reported no drugs or alcohol were involved. (Washington State Patrol)