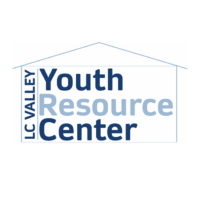 We're in the final hours of the Avenues for Hope fundraiser, which runs through tomorrow at midnight.  The campaign is at 74% of our $10,000 goal.
Here's the link to the campaign page…
The LC Valley Youth Resource Center provides meals, snacks, showers, laundry facilities, and overnight accommodations for displaced Lewiston and Clarkston students ages 12-17.
Donations of any amount will be utilized to provide for local teens in need. Specifically,

$37.52 provides overnight accommodations for one student who needs a safe place to sleep
$101 provides a full week of meals, showers, and laundry for one teen in distress
$265 provides a full week of shelter, meals, showers, and more for one homeless student

In the first 3 months of being open, the LC Valley Youth Resource Center has:

Served 21 individual guests with snacks, dinner, clean laundry, clothing, family games, and lots of laughter
Provided 101 nights of safe sleeping accommodations
Shared a joy-filled Christmas with 2 guests who call the Youth Resource Center "home"
Thank you for your generous support to help meet the fundamental needs of displaced local teens.  Together, we can provide these youth with hope for tomorrow.