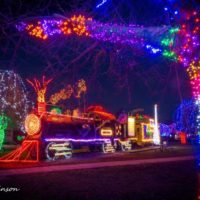 Winter Spirit sends a big THANK YOU to all their volunteers this season!
They say they won't need volunteers on Saturday, November 21.
The lights will turn on that evening.
Please ask you to remember that they need to avoid large gatherings to keep everyone in our community safe.
The lights will be on throughout the Holiday Season, so please find a time to come visit!