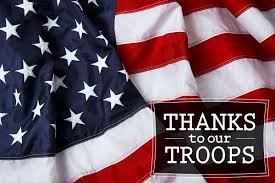 Due to the COVID-19 pandemic, officials with the annual Christmas Wishes To Our Heroes Overseas Campaign and the VFW Sourdough Post are seeking cash donations instead of items this year.
Each year, volunteers put together care packages to send to military personnel stationed all over the world who are unable to be with family and friends during the holidays.
Event spokesman Michael Smathers says this year, the public can contribute by donating money through any Potlatch Number Number One Federal Credit Union branch.
Smathers, knows first-hand what the packages mean to the servicemen and women when they arrive.
The deadline to donate is Sunday, November 15th.

For more information call Eva at (509) 254-7901 or Susan at (509) 758-2234.

Tags: