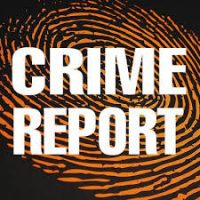 A Clarkston man has been charged with felony second-degree assault after he allegedly shot three times at the tires of a neighbor's ATV as it rode by.
Authorities say 41-year-old Justin Montague was allegedly annoyed by his neighbor driving a Polaris side by side in the shared gravel driveway on the 2100 block of Reservoir Road in Clarkston and told the neighbor to stop several times.
When the neighbor said no, Montague retrieved a 9mm handgun from his shop and allegedly shot three times at the tires of the ATV.
Bond was set at $7,500 and Montague was ordered to surrender all firearms to the Asotin County Sheriff's Office as a condition of his release on bond. His next court appearance is scheduled for September 28th.
The maximum penalty for felony second-degree assault in Washington is 10 years in prison and a $20,000 fine. Because a firearm is alleged to have been used in the incident, there is a mandatory three-year sentence enhancement if Montague is convicted. (Lewiston Tribune)