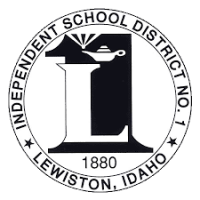 The Lewiston School District will hold ribbon-cutting events for its new high school and its DeAtley Career Technical Education Center on Friday morning.
Speakers will include Idaho Governor Brad Little, Superintendent Bob Donaldson, Assistant Superintendent Lance Hansen and Brien DeAtley.
The ribbon-cutting event at the new Lewiston High School, 3201 Cecil Andrus Way, is scheduled for 8 a.m., followed by a ribbon-cutting at the nearby career technical education center at 8:30 a.m.
Masks are advised but not required for those who choose to attend the event and social distancing is encouraged.
Groups of 10 people will be able to tour the buildings following the ribbon-cutting events until 3 p.m. Friday. Tours will also be available Saturday from 9 a.m. to noon. (Lewiston School District)