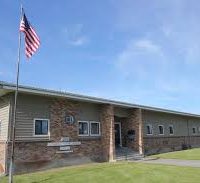 The Clarkston School Board has eliminated dozens of positions in efforts to balance its operating budget for the upcoming school year.
A total of 10 full-time certified positions and 13.5 full-time classified positions were cut.
The more than $37 million budget for next year included cuts totaling about $1.7 million.

The reductions were necessary due to a projected 18 percent increase to the district's liability insurance rates, the effects of the coronavirus pandemic, and a reduction in some moneyh the district receives from the state. Additionally, money the district will receive from the federal coronavirus relief bill and a projected decline in enrollment also factored into the budget.

Eliminated positions for certificated staff included a high school counselor, a middle school English teacher, an elementary music teacher, five elementary teachers and one psychologist, who will now serve as a consultant. Several part-time reductions were also made to three positions in the high school, which covered physical education, science and foreign language.

As for classified staff, eliminated positions included two paraprofessionals at the high school, an auditorium manager, a middle school paraprofessional, three elementary child services coordinators, two elementary library paraprofessionals, three health service workers, and one and a half custodian positions. (Lewiston Tribune)

Tags: