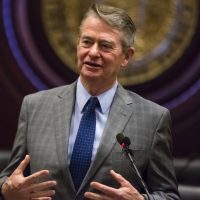 Idaho Governor Brad Little has announced plans to utilize federal money to entice unemployed Idahoans to return to their jobs.
Many unemployed workers have been reluctant to return to the workforce because they are receiving more money through the combination of regular unemployment benefits and supplemental federal CARES Act enhanced benefits than they earned while working.
Little believes the bonus plan provides incentive to return to work while speeding up the state's economic recovery from the Coronavirus pandemic.
CARES Act enhanced benefits are set to expire next month.

The Return to Work bonuses will be available on a first-come, first-served basis for qualified applicants.

Information on eligibility and how to apply for the bonuses will be available by June 15th at the rebound.idaho.gov website.

Tags: