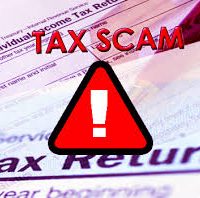 The Idaho State Tax Commission is alerting taxpayers to a new scam after an individual with a tax debt recently received a "distraint warrant" for payment of Idaho taxes in the mail.
The mailing claims to be from the State of Idaho's "Tax Processing Unit – Canyon County Public Judgment Records." However, no such unit exists. The fraudulent letter threatens to seize the individual's property if payment arrangements aren't made quickly.
Officials say its similar to other scams the Tax Commission has seen that use the county where the targeted taxpayer lives as the location of the fraudulent tax unit to make the mailing seem more official.

Anyone concerned about the legitimacy of a tax document received, can call the Tax Commission – not the phone number provided in the mailing – and verify it's authenticity. Taxpayers can contact The Idaho State Tax Commission toll free at (800) 972-7660. (Idaho State Tax Commission)

Tags: