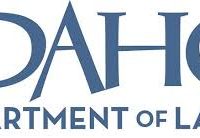 Nez Perce County added 14 new confirmed cases of COVID-19 to its records on Monday, bringing the county's total to 65.
No new deaths were reported, and Public Health – Idaho North Central District says 12 of the new cases were those confirmed by the Nimiipuu Health clinic over the weekend. It's believed all 12 positive cases of COVID-19 are related and there is no implication of community spread.
According to the Idaho Department of Health and Welfare, 42 new confirmed COVID-19 cases have been reported the last two days statewide and two new deaths were confirmed in Ada County. The fatalities were the 18th and 19th in Ada County, and increase the statewide total to 66 fatalities related to the coronavirus. The statewide number of confirmed cases stands at 1,951.
Meanwhile, the Washington State Department of Health reported no new confirmed cases of COVID-19 on Monday in Whitman, Garfield, or Asotin counties. There have been 15,462 confirmed cases in Washington and 841 deaths. (Lewiston Morning Tribune, Idaho Statesman)