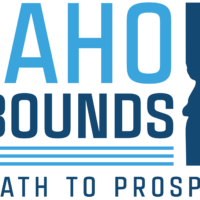 Idaho Governor Brad Little on Thursday announced the state will enter
Stage 1 for reopening the economy Friday on schedule, allowing most
retailers, churches, and daycare or youth camps to reopen, so long as
they maintain strict social distancing measures.  Little's stay-home
order in the shadow of the coronavirus outbreak was
issued in March. Last week, he announced a plan for a staged reopening
process for the Gem State's economy, and on Thursday Little said the
state will enter Stage 1 as planned.  Vulnerable citizens are
encouraged to stay home as much as possible, and businesses are
advised to continue teleworking for employees. If all criteria for
continuing progress against the coronavirus are met, subsequent stages
call for dine-in restaurants, gyms, and hair salons to reopen May 16,
with public and private gatherings of between 10 and 50 people to
resume May 30. Bars, movie theaters and other large venues could
reopen June 16 with social distancing provisions in place. More
information on Idaho's stages to reopening the economy is available
online at rebound.idaho.gov.