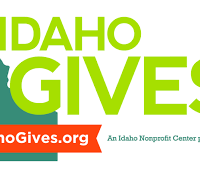 Idaho's biggest day of giving has been expanded to two weeks this year
because of the coronavirus pandemic. Organizers of Idaho Gives say
nearly 600 nonprofits across the state have signed up again to
participate in 2020. Last year's effort saw more than 11-thousand-800
donors raise about 1-point-9 million dollars for nearly 600 Idaho
nonprofits. The Idaho Nonprofit Center, which organizes Idaho Gives,
says the focus is reaching as many donors as possible, rather than a
monetary goal. Idaho Gives begins tomorrow (THU) continues for two
full weeks, ending on May 7th. Donations will be accepted online at
IdahoGives.org, or by phone at 1-877-ID-Gives, or 1-877-434-4837.