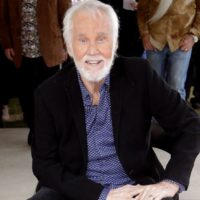 NASHVILLE, Tenn. — Kenny Rogers, the smooth, Grammy-winning balladeer who spanned jazz, folk, country and pop with such hits as "Lucille," "Lady" and "Islands in the Stream" and embraced his persona as "The Gambler" on records and on TV, died Friday night. He was 81.
He died at home in Sandy Springs, Georgia, representative Keith Hagan told The Associated Press. He was under hospice care and died of natural causes, Hagan said.
Rogers is survived by his wife, Wanda, and his sons Justin, Jordan, Chris and Kenny Jr., as well as two brothers, a sister, and grandchildren, nieces and nephews, his representative, said. The family is planning a private service "out of concern for the national COVID-19 emergency," a statement posted early Saturday read. A public memorial will be held at a later date.
Credit: ABC News and Associated Press journalist Mallika Sen contributed from Los Angeles.
Photo: Associated Press