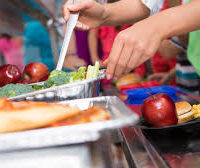 The Lewiston School District continues to offer free meals to students 18 years old and younger through its spring break next week.  Grab and go breakfast and lunch options are available on weekdays at both Sacajawea and Jenifer junior high schools from 11 AM to 1 PM through March 27th. Students must be present to receive the meals.
Meanwhile, the Clarkston School District offers breakfast and lunch to all children ages 18 and younger at no charge. Sack breakfasts and lunches are available for pick up only at Clarkston High School and Grantham Elementary from 7:30 AM to 9:30 AM, and 11:30 AM to 12:30 PM.
The Asotin-Anatone School District is providing meals for students every weekday in the cafeteria. Students can pick up both breakfast and lunch items from 7 to 9 a.m. in the kitchen of the elementary school.