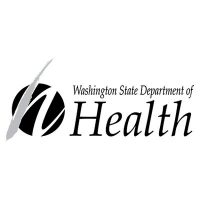 A new Washington law that goes into effect January 1st prohibits the sale of tobacco and vapor products to anyone under the age of 21.
The Washington State Department of Health reminds residents of the new law amid a state investigation into lung illness related to vaping, which has identified 12 cases to date, and a recent State Board of Health emergency rule banning the sale of flavored vapor products deemed targeted toward youth.
A recent Healthy Youth Survey shows that in 2018, one in five Washington 10th graders and almost one in three 12th graders reported using vapor products. Nearly all people who smoke begin smoking before age 21, while their brains are particularly vulnerable to nicotine addiction.
State health officials say raising the legal age of sale will help protect young people by preventing them from getting tobacco and vapor products from peers who are 18, 19, or 20 years old.
Some 8,000 Washington residents die from tobacco-related causes every year.  (Washington Department of Health)