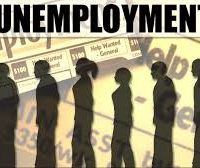 Washington's economy lost 1,600 jobs in October and the state's seasonally adjusted monthly unemployment rate for October fell slightly to 4.5 percent.
The state's labor force in October was 3,922,300 – an increase of 15,200 people from the previous month.
From October 2018 through October 2019, the state's labor force grew by 100,200. The labor force is the total number of people, both employed and unemployed, over the age of 16.
The largest private job growth occurred in retail trade, information, construction, and financial activities.
Other services posted the largest decline followed by manufacturing, education and health services.
Year over year, Washington added an estimated 67,600 new jobs from October 2018 through October 2019. (Washington State Employment Security Department)