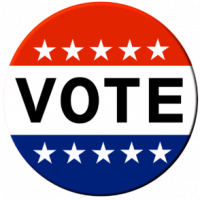 Idaho is commemorating next year's 100th anniversary of women's suffrage with a contest to redesign the iconic "I Voted" stickers.
The contest is open to all Gem State residents, and the winning design will be featured on a commemorative sticker to be given to voters throughout Idaho for all elections in 2020, including the Presidential Primary in March, the May Primary Election, the November Presidential Election, and any consolidated elections next year.
Organizers, including the Idaho Association of County Recorders and Clerks, and Idaho Women 100, say the sticker designs should relate to voting and women's suffrage.
The Nineteenth Amendment to the U.S. Constitution, granting women the right to vote, was ratified on August 18th, 1920. Idaho was the fourth state to allow women the right to vote in 1896, prior to the adoption of the amendment.
Today, women make up a majority of the electorate in Idaho.
Design contest submissions will be accepted through November 24th, and the winner will be announced on December 9th.
More information is available online at adacountyelections.com/sticker-contest. (KBOI)