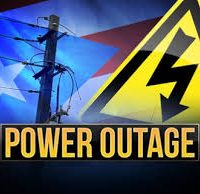 Avista and Clearwater Power customers in the Orofino and surrounding areas will experience a planned power outage on Sunday, October 6th, between 7 a.m. and 4 p.m., as Avista upgrades its electrical transmission equipment.
More than 800 Avista customers in Orofino, Greer, Weippe, Pierce, Headquarters and the surrounding areas will be impacted. The outage will also affect more than 650 Clearwater Power customers who receive electricity from the Weippe substation.
The improvements will help prevent unscheduled outages directly related to current structures, as well as minimize the duration of future disruptions.
Due to steep terrain in the area, a helicopter will be used to replace two wooden poles with one new steel structure along U.S. Highway 12, between Orofino and Greer, reducing traffic to one lane. Work will also occur along State Highway 11, outside Weippe. Five additional wooden poles will be upgraded to steel without helicopter assistance.
Customers who have questions or concerns can contact Avista at (800) 227-9187 or Clearwater Power at (888) 743-1501.