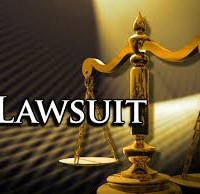 Washington Attorney General Bob Ferguson and the ACLU have filed federal lawsuits attempting to halt a Trump Administration rule that would prohibit government-funded health care providers from telling pregnant women where they can obtain an abortion, even if they specifically ask for that information.
The suits seek to halt actions by U.S. Department of Health and Human Services Secretary Alex Azar, who adopted the rule that is scheduled to take effect on May 3rd. The new rule would prevent family planning clinics that receive federal funding, under a program called Title X, from referring women to abortion clinics.
Ferguson's lawsuit argues the rule's "harmful effects will fall particularly hard on uninsured patients and those in rural areas, who in some cases will have no other feasible option for obtaining family planning services. The new policy also would require family planning clinics receiving federal funds to be housed separately from abortion providers.
The ACLU in its suit contends that requirement would force many clinics to find new offices or undertake extensive remodels to comply.
The legal actions seek to have a federal judge block the new policy from taking effect. (Spokesman-Review, AP)