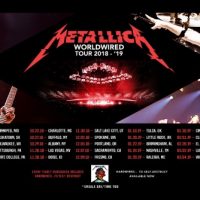 Metallica Monday!
We are playing Metallica every hour today to celebrate the concert announcement this morning…
Metallica will be at the Spokane Arena on Sunday December 2.
Tickets go on sale Friday at 10:00 AM for $135 or $65 at ticketswest.com.
Rowdy is bringing back Mandatory Metallica Friday night at 10:00.
He will have a free pair of Metallica tickets for you to win!