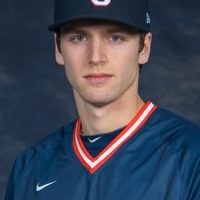 The list of Lewis-Clark State College baseball players in the minor leagues continues to grow as Gunnar Buhner has signed a free-agent contract with the Philadelphia Phillies.
LCSC, which won its third straight Avista NAIA World Series title earlier this month and its 19th overall, had seven players selected in the Major League draft last week. Buhner, the son of former Major League outfielder Jay Buhner, wasn't selected, but was signed by Philadelphia and will report to one of its minor league teams this week.  He could wind up on the same team as his Warrior teammate Connor Brogdon, who was selected in the draft in the 10th round by the Phillies.  Philadelphia announced Wednesday that it had signed Brogdon to a contract.
Buhner played second base in his two years with LCSC and hit .284 this past season. He started all but two games for the squad and went 50-of-176 at the plate with a team-high 14 doubles. He also had six home runs and 39 RBI.
As a junior, Buhner hit .253 with 13 doubles, three home runs and 34 RBI. He also was named the Gold Glove winner for his defense during the 2016 Avista NAIA World Series.  (Lewis-Clark State College Athletics)