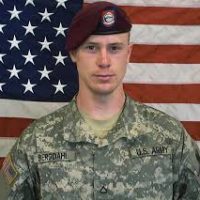 Lawyers for Idaho U.S. Army Sergeant Bowe Bergdahl are seeking to limit the severity of punishments he could face through new arguments attacking the structure of the case against him.
Bergdahl, a Hailey native, faces charges of desertion and misbehavior before the enemy for leaving his remote post in Afghanistan in 2009.  He was subsequently captured and held by the Taliban and its allies for about five years.  One motion slated for argument at a pretrial hearing in North Carolina Wednesday contends the most serious charge should be dismissed because Bergdahl's actions didn't rise to the level of criminality required to meet the definition of the rare offense.
If convicted of misbehavior before the enemy, Bergdahl could be sentenced to life in prison.  Another motion argues that his capture by the Taliban prevented him from returning to his comrades during the period when he's accused of the separate charge of desertion.
Prosecutors argue that Bergdahl's decision to walk into territory rife with enemies led to his capture, so his period of desertion extends through his captivity.  They also argue that it's premature for the judge to weigh in now on an issue that will be addressed at trial.
But Bergdahl's attorneys say it wouldn't be fair for their client to decide how to plea without a ruling on the duration of his desertion.
Bergdahl is scheduled for trial in October.  In the meantime, he has been assigned to desk duty at a Texas Army base.  (AP)