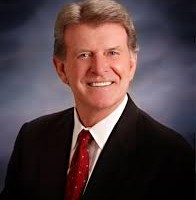 Governor Butch Otter says he's ready to offer assistance to flooding communities in central Idaho.
The Governor visited with residents, emergency management officials and local government representatives Saturday in Hailey.  Otter says 31 out of Idaho's 44 counties are under a disaster declaration after experiencing extreme snowfalls during the winter and resultant flooding over the past few weeks.
Lieutenant Governor Brad Little added that lawmakers approved 50 million dollars in emergency funds to help repair infrastructure from the winter flooding.  Communities can apply for some of that money.
The Blaine County Sheriff's office and the city of Hailey have several mandatory evacuation orders in place.
Brad Richy, deputy chief of the Idaho Office of Emergency Management, says it will likely take a month for the worst of the flooding to abate.  (AP)