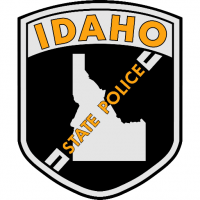 The Idaho State Police this week launched their new system to track the processing of so-called "rape kits," and began training representatives from local agencies.
ISP developed the Sexual Assault Kit Tracking System that allows authorities to track the data and the decision making in its full process.  The state police will train Idaho law enforcement agencies, medical professionals, and prosecutors on the system, which keeps tabs on kits as they are collected.  They are assigned a serial number that a victim can search for to see updates.
Once a kit is in the system, law enforcement agencies can send it to a medical processor to be tested, they can then tell the agency when they have done that, and when it is ready to be picked up.  From there the agency can send it to the ISP lab who processes it and can send it back to the agency for storage.
If a law enforcement agency decided not to test a kit one of three reasons allowed by law needs to be listed – if there is no evidence to support a crime being committed, when it is no longer being investigated as a crime, or when an adult victim expressly indicates that no further forensic examination or testing occur.
If a kit is not tested for one of those reasons it is sent to the prosecutor who either approves or disapproves of that reason on the website.  (KMVT)