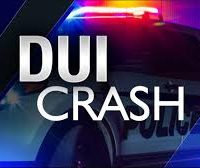 A drunk driver ruptured a natural gas line at the bottom of Lewiston's Gun Club Road Tuesday night.
According to the Nez Perce County Sheriff's Office, deputies responded to a one-vehicle accident just before 9:30 PM and, while en route, were advised that a gas line was struck and natural gas was being released.
Gun Club Road was closed while Avista responded to the scene and shut off the gas.
The car's driver, Devin Villopoto, told investigators he turned onto Gun Club Road from Lapwai Road at a high rate of speed. He lost control in the turn and ran into a ditch, hitting the gas line. Villopoto was arrested for driving under the influence.
The accident remains under investigation. (NPC Sheriff's Office)