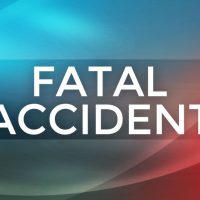 A Lewiston man was killed in a single-vehicle accident Thursday afternoon on Bryden Canyon Road. 
Lewiston police say 31-year-old Cody Whitlock was traveling west in a 1998 Acura when he lost control and left the north side of the roadway. The vehicle sheered off a light pole, before rolling several times and coming to rest on its top. 
Whitlock was ejected from the vehicle and was pronounced dead at the scene. 
Bryden Canyon Road was blocked for several hours following the accident. 
Investigators believe speed was a factor and are asking anyone who witnessed the accident or has any information to contact police at 208-746-0171.  (Lewiston Police Department)