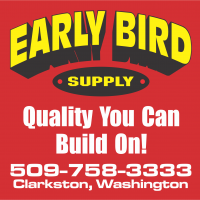 Here are the latest questions from the most recent round.  The first person to call in with all ten answers will win the cash! Play the game at 7:20 Monday through Friday with Lee McVey.
By what name is Norma Jean Baker better known?

Shaquille O'Neal played a 5,000-year-old genie in what 1996 movie?

The World Series of Poker is played in what city?

Which of the late-night shows sometimes features a dancing panda?

The United States shares a border with how many countries?

Canada shares sea borders with what countries?

???

???

???

???