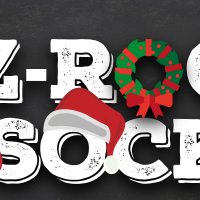 4 Frendz Meat Market @ 1342 Bridge Street
Come see us at 4 Frendz Meat Market Saturday from 11-1.
4 Friendz will be giving out samples of all their delicious meat & cheese trays, party packs, smoked turkey, jerky, and more.
You can win a Z Rock Sock!
Hardware Brewing @ 701 E. Main Street Kendrick
The short drive to Kendrick will give you excellent odds at a sock!
Join us at Hardware Brewing in Kendrick Saturday at 2:30.
They will be serving some savory pub grub like bites & brisket, strips & dips, and much more.
They have all their merch on sale. Great gifts for stocking stuffers.
Play some shuffleboard on their new table.
You can win a Sock at Hardware Brewing in Kendrick.