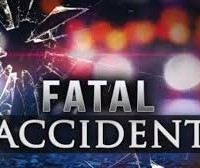 A Portland resident was killed in a one-vehicle crash near Kamiah Tuesday evening.
According to the Idaho State Police, 42-year-old Tracy Schiedler was a passenger in a pickup driven by Cord Wilson of Paul, Idaho.  The pickup was northbound on Woodland Road about eight miles from Highway 12 just before 7 PM when Wilson lost control and the vehicle traveled 150 feet down an embankment.
Scheidler died at the scene, while Wilson and another passenger were taken to area hospitals.  A fourth passenger refused medical transport.
Alcohol is believed to be a factor in the crash and none of the occupants were wearing seat belts.  (ISP)