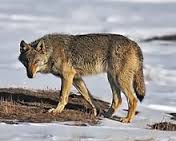 Environmental groups are asking a judge to stop the federal Wildlife Services agency from killing wolves in Idaho.
The groups have filed a motion for summary judgment in their case, which argues Wildlife Services has failed to follow the National Environmental Policy Act when killing dozens of wolves in Idaho's Lolo zone over the last six years.
Federal law requires the government to study and publish the environmental consequences of its proposed actions and to consider alternatives.  However, the lawsuit claims the agency is basing wolf control actions on an outdated environmental assessment from 2011.
The lawsuit asks a federal judge to require Wildlife Services to set aside the 2011 assessment and require the agency to expand its study or update it. (AP)