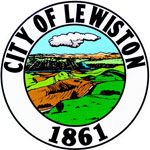 City leaders in Lewiston are calling for a stand of giant sequoia trees to be saved from a proposed development.
Plans for a new Lewiston Fire Department station at the northwest corner of Bryden Avenue and Fifth Street were released last week, and since then several people, including Mayor Jim Kleeburg, have stepped up to say six sequoias on the station site should be saved.  Kleeburg said at a City Council meeting last week that the trees, which stand 60 to 70 feet tall, should be incorporated into plans for the fire station.
The city says it is uncommon for trees to get so big, especially giant sequoias, which are rare in the region.
Officials with Baker Investment Group of Spokane, which will build the station, said they will try to preserve the trees. (Lewiston Tribune, AP)