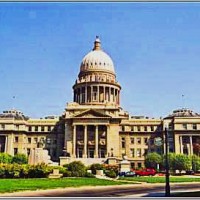 An Idaho legislative committee has introduced a bill to help some of those caught in the state's so-called health coverage gap.
The House Health and Welfare Committee voted unanimously Monday to introduce legislation brought by committee chair Representative Fred Wood, of Burley, to launch a new state Health Care Assistance Program, which would tap the state's Millennium Fund for 10 million dollars next year to provide primary care and limited prescription coverage to Idaho adults who fall into the coverage gap – those who are uninsured, yet they aren't eligible for either Idaho's Medicaid program or subsidized insurance through the state insurance exchange.
Wood says because of the finite funds available, the program will only cover a limited subgroup of adults, and is not comprehensive care.  The services would be for adults who earn less than 100 percent of the federal poverty level.  Wood said the program would be designed to move away from fee-for-service delivery of health care and to managed care.
The legislation also provides spending authority for up to 500-thousand dollars next year in grants or charitable donations to the program.  Currently, earnings from Idaho's Millennium Fund, an endowment set up from proceeds of a nationwide tobacco settlement, go to various health-related programs each year, including tobacco cessation and prevention.
This year's distributions totaled 9-point-6 million dollars, while another 3 million dollars went undistributed.  (Spokesman-Review)